Best smartwatches under 5000 in India – [Expert Pick]
Smartwatches have been a privilege that only the rich could afford, but this has started to change in recent times. Though the list is still thin, some big players are actively diving into the budget smartwatch segment and pushing decent devices to woo the masses. This recent change has made more and more people invest in this product and thereby attracting the attention of the premium brands. If you have been looking to buy a smartwatch and your budget is 5000 Rs then you are at the right place as we will be listing out the 6 best smartwatches that you can buy for under 5000 Rs in India.
The price range we have chosen does fall short of entries but it is the closest you can get to a decent smartwatch experience. Budget Smartwatches under Rs 5000 don't have a ton of features but will satisfy those on a budget easily. Just don't expect Samsung Gear or Apple Watch like experience and you will not be disappointed.
How did we prepare this list of top 6 Smartwatches under 5000 Rs?
The task of filtering out the best smartwatches under 5000 Rs was not easy as many third grade brands have used misleading names to resemble premium brands. We had to choose only the genuine performance based smartwatches that offer unique features and are durable enough for long-term usage. We have taken into consideration the UI and the user ease during operations and battery life.
You can be sure to find the best smartwatch that fits your budget and requirement as we have gone through each and every one of the entries for your convenience. We have tried to cater to different types of requirements in a single list so that you don't have to go through extensive research. We have tried and tested every single one of these smartwatches and you can trust our lists to guide you through your buying process. Our Best Pick lists are appreciated by our readers too, as you can see from this comment left by one of them,
6 Best Smartwatches under 5000 in India
Huami Amazfit BiP
UNIQUENESS/FACTS
The Amazfit is the most feature-rich Smartwatch in our lineup of best smartwatches in India. We have chosen this watch as it simply is too good to be left out.
HIGHLIGHTS
32gm Weight
1.28″ TFT Display with Gorilla Glass 3
190mAh battery
IP68 Rating
You might be wondering why such a great feature rich watch is not in first place amongst the best smartwatches below 5000? Well, that's because of its availability and overall usability, it does not function entirely as a smartwatch as it is more inclined towards the Fitness sector so some key Smartwatch features are missing. It sells for very erratic prices sometimes very low and sometimes very high. Its MRP is around 5000 but you won't find one at this price. Read its Pros and Cons below.
PROS
The Amazfit BiP resembles the Apple Watch in design and we love the Apple Watch's design and so, we love the BiP's design.
The Amazfit BiP has a lot of sensors that are seen only on Premium Smartwatches. It has GPS GLONASS, HR Sensor, and many more fitness sensors. This makes it by far the best budget fitness watch that can compete with the Premium Brands.
The battery lasts for about 30 days on moderate usage which is astounding given all the sensors on this little beast. Xiaomi is doing really great in the budget segment and it will be difficult to dethrone it.
CONS
The Huami Amazfit has no interactive notifications so you can just read the contents and that's about it. You will need your phone to perform any action on the notifications.
The UI is not that good and you will have to go through a lot of fuss to accomplish some tasks. The information display has been simplified but the UI fails to impress.
We paired our Huami Amazfit BiP with the Redmi Note 5 Pro and had no troubles setting it up. The Mi App works flawlessly and manages data accurately.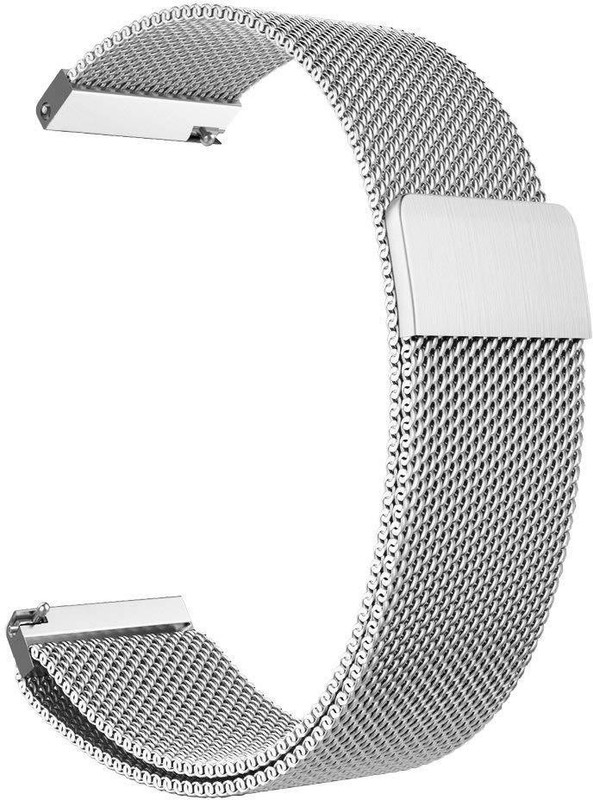 Rs. 1,799
Rs. 2,999
in stock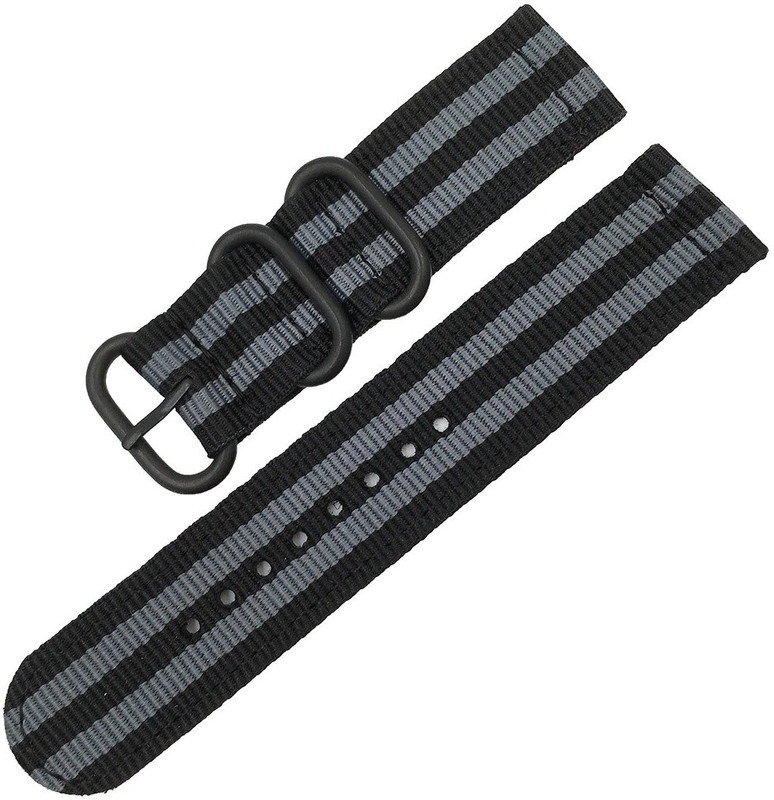 Rs. 899
Rs. 1,499
out of stock
back to menu ↑
Amazfit Lite Smart Watch 
Newly Launched On 14 July 2019 as per us Best Smartwatch available till now.
Buy Today Limited Stock Available on Prime Day
Rs.

3,999

Rs.

5,499
in stock
Amazon
Last update was on: July 22, 2019 4:49 am
back to menu ↑
Intex Irist Pro Smartwatch
UNIQUENESS/FACTS
The Intex Irist Pro actually features a slower processor than its predecessor, but due to the omission of the SIM Card and internal storage, you won't feel any difference. This is a fact you should keep in mind while looking for smartwatches under 5000 in India.
HIGHLIGHTS
Bluetooth v4.0
50 gms Weight
1.63″ TFT LCD
400 mAh Battery
The Intex Irist Pro is a huge improvement over its predecessor, the Intex Irist. There is a lot to love about this budget oriented feature device but somewhere Intex failed to hit the mark. Read our list of its Pros and Cons to know more.
PROS
The 2.5D curved glass 1.63″ display is quite big and interacting with it is easier as compared to other smartwatches with small displays.
The Irist Pro Smartwatch features a water-resistant body that will protect the internals from accidental spills and light showers.
The UI is pretty simple with a lot of customization options and interchangeable clock faces. There is an option to display apps as per your preference and added to that it also has the Notification Interaction option that opens the App of the respective notification on your phone.
The Irist Pro features a speaker and microphone to remotely accept calls without having to touch the phone. The speaker is quite loud and sufficient for calling purposes.
The Irist Pro is very quick in notifying about a new message or email or whatever app you are using. There is a reminder on the watch that starts buzzing as soon as it gets disconnected from your smartphone.
CONS
The Microphone delivers very muddy audio to the listener on the other end. It is average in performance and not adequate for more important operations.
The menus are very laggy and there is a considerable lag between transitions. This lag is most noticeable while swiping through app options.
The Fitness Tracking options on the Irist Pro are not up to standards and will not satisfy those who need accurate Sleep or Step tracking.
We connected the Irist Pro with our Honor P20 Pro and it worked like a charm. The initial Bluetooth based setup is very simple and anyone can do it easily.
Rs. 2,490
Rs. 3,990
in stock
2 new from Rs. 2,490
as of July 21, 2019 8:51 pm
Amazon.in
Free shipping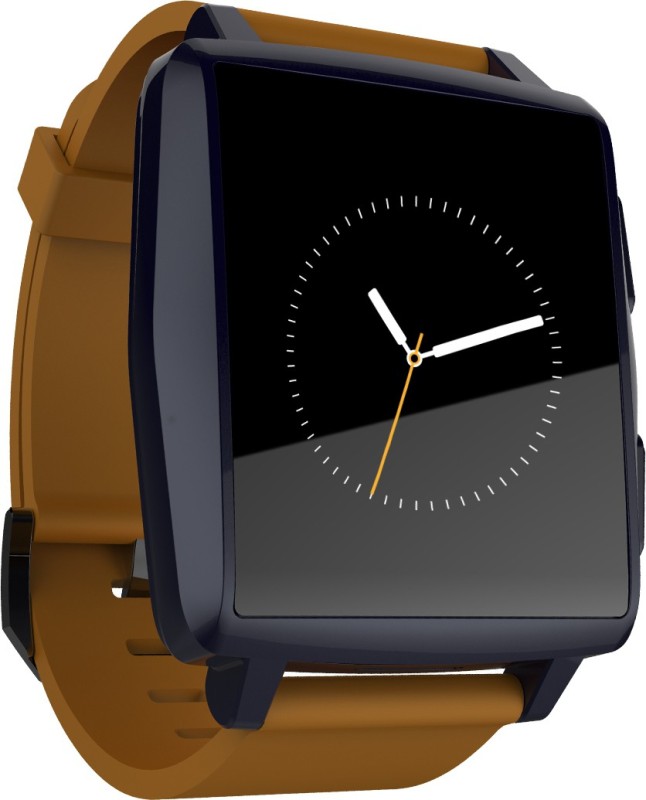 back to menu ↑
Alcatel OneTouch Smartwatch
UNIQUENESS/FACTS
The Alcatel OneTouch Smartwatch is the most classy looking smartwatch in our list of best budget smartwatch under Rs 5000. It has metal sides and a glass front making it look very premium.
HIGHLIGHTS
1.22″ LCD Display
Water Resistant Body
55gms Weight
210 mAh battery
The Alcatel OneTouch tries to bridge the gap between premium looking smartwatches and consumers by offering decent features at a great price. But this cost-cutting comes at a compromise. Read further for our list of Pros and Cons of the OneTouch
PROS
The Alcatel OneTouch design is really fresh and durable for a budget smartwatch, though the overall form is not comparable to any premium watch, it still is the leader in its class of budget smartwatches under 5000 Rs.
The Alcatel OneTouch sports an inbuilt USB Connector for charging which is a great way to cut down costs and gives the brand a reason to not include any charger in the box.
The body of the OneTouch is designed such that it can survive water damage. This means you can take it for a swim or shower with it and it will still work properly.
The Alcatel comes with many fitness sensors integrated into it. There is an HR sensor, a pedometer which is mostly accurate, though don't expect spot on measurements from this budget device.
CONS
The smartwatch functionality is pretty thin and there are not many features that let you interact with phone notifications through the smartwatch. This is not a welcomed decision as this is a smartwatch after all and you need smartwatches for basic phone tasks so that you don't have to use your smartphone.
The menus seem to be laggy even though they are very light and should easily float. This might be due to the low FPS screen which saves power but seems laggy.
We connected the Alcatel OneTouch with our OnePlus 6. The connection was seamless and it instantly started registering our activity to the App after installation.
Rs. 25,740
in stock
1 new from Rs. 25,740
as of July 21, 2019 8:51 pm
Amazon.in
back to menu ↑
Noise Loop Smartwatch
UNIQUENESS/FACTS
The Noise Loop features an IPS panel which is not present in any of our other watches on this list of best smartwatches available in India under Rs 5000.
HIGHLIGHTS
1.3″ Display
150gms Weight
280 mAh battery
MediaTek MT2502C Processor
The Noise Loop comes with a ton of features and clock faces and tries to compete with big players. But somethings it did not get right are mentioned below in our detailed Pros and Cons list below.
PROS
The Noise Loop comes with a lot of features like taking and rejecting calls, multiple watch faces and raise to wake gesture. The features are loaded onto swipeable menus in their custom UI.
The Noise Loop also sports a ton of fitness sensors like HR sensors, pedometers etc. There is an accuracy concern but it still feels good to have them in a budget device.
The Noise Loop also has remote access apps that help open different apps on your phone with just a single touch. This feature comes in handy while driving as you can open the voice command apps of your phone through the watch.
CONS
The UI is very elaborate and due to the laggy skin, swiping through the tons of features it offers is a painful task. If they could have opted for a more simplified skin it would have been great.
The sensors on the Noise Loop are not accurate enough for trustworthy analysis. You should not rely on these readings or take them into consideration while dieting or any other health-related task.
We connected the Noise Loop to our Infinix Hot 6 Pro and it did not take any time at all. After the initial setup and customizations, the watch started displaying notifications instantly.
back to menu ↑
Pebble Corp Classic 301RD
UNIQUENESS/FACTS
The Pebble Corp Classic comes in various customizable colors and bands with a lot of faces too, making it the most personalizable smartwatch in our list of best smartwatches in India.
HIGHLIGHTS
Monochrome Display with Scratch Resistant Coating
7 Day Battery Life
Water Resistant up to 50m
38gm Weight
The Pebble Smartwatches are one of the first brands to ever introduce the concept of wearable smart devices. This Corp Classic is the first in its lineup of greatly built smartwatches and even though old it still is impressive. But it comes with its own cons, read further to find out.
PROS
The Pebble Corp Classic features a whole different app world powered by Pebble, which has customized apps that run on the Pebble smartwatch. The apps are made specifically for pebble devices and offer notifications and other interactions.
The Build Quality is great and the screen is scratch resistant while the body is waterproof up to 50m. The buttons and straps also feel sturdy and will last longer.
The watch is highly customizable depending upon your tastes and liking. There are many interchangeable straps and clock faces inside of the UI. You can tweak these depending upon your likings.
The battery life is very impressive as the watch lasts for over 7 days on a single charge. This is great considering it gives notification through custom apps.
CONS
There is no touchscreen and all operations are either voice or button based. This a big concern as a touchscreen offers greater navigation ease.
The Pebble Corp Classic needs its own proprietary charger which means you need to carry around different cables for charging.
There is limited storage for apps made for pebble and you cannot just hoard a ton of them. So you might not have enough space for all your apps that you need to see notifications for.
We connected the Pebble Corp Classic with our Redmi Y2 and had no troubles during the whole process. We installed all the apps we needed and it was set up in minutes.
Rs. 5,999
out of stock
as of July 21, 2019 8:51 pm
Amazon.in
So this was our list of the Top 6 Best Smartwatches below 5000 in India.
Why switch to Smartwatches from the normal one?
Here is a video from Austin Evans to make you clear you "Why you need to move to smartwatch from the normal one?"

How much do you like the post "Best Smartwatches to buy below Rs 5000"?
We hope You would find our post helpful, either Yes or No, share your thought in the comment box as we love your comment. Also, be in touch to firstly know about our next upcoming post-
Also, If we have missed a favorite resource of yours, please add it below in the comments. We love looking up new avenues of inspiration from you.
And Don't forget to share the topic 'Top 6 best smartwatches under 5000′ on social networking site because this might be helpful to other.
Also, If you are looking for other high-quality Tech reviews or list of best gadgets then google it like "best phones under 10000 topbestof" or "best earphones under 1000 topbestof", "Realme 3 Pro topbestof" or in general "what you want + topbestof".
Other Handpicked Articles