Best Smartwatches Under 5000 in India for Men & Women
Smartwatches have been a privilege that only the rich could afford, but this has started to change in recent times. Though the list is still thin, some big players are actively diving into the budget smartwatch segment and pushing decent devices to woo the masses. This recent change has made more and more people invest in this product and thereby attracting the attention of the premium brands. If you have been looking to buy a smartwatch and your budget is 5000 Rs then you are at the right place as we will be listing out the best smartwatches that you can buy for under 5000 Rs in India.
The price range we have chosen does fall short of entries but it is the closest you can get to a decent smartwatch experience. Budget Smartwatches under Rs 5000 don't have a ton of features but will satisfy those on a budget easily. Just don't expect Samsung Gear or Apple Watch like experience and you will not be disappointed.
How did we prepare this list of Best Smartwatches under 5000 Rs?
The task of filtering out the best smartwatches under 5000 Rs was not easy as many third grade brands have used misleading names to resemble premium brands. We had to choose only the genuine performance-based smartwatches that offer unique features and are durable enough for long-term usage. We have taken into consideration the UI and the user ease during operations and battery life.
You can be sure to find the best smartwatch that fits your budget and requirement as we have gone through each and every one of the entries for your convenience. We have tried to cater to different types of requirements in a single list so that you don't have to go through extensive research. We have tried and tested every single one of these smartwatches and you can trust our lists to guide you through your buying process. Our Best Pick lists are appreciated by our readers too, as you can see from this comment left by one of them,
7 Best Smartwatches Under 5000 in India
Huami Amazfit
UNIQUENESS/FACTS
Amazfit is an affordable offering from Huami in the 5k range. The watch has a minimalistic design with a beautiful anti-reflective 1.28″ LCD screen with Gorilla Glass 3 protection and anti-fingerprint coating that gives you an immersive experience.
HIGHLIGHTS
1.28″ LCD screen
Gorilla Glass 3
In-built GPS and GLONASS
Bluetooth 4.0
190mAh battery with up to 45 days battery backup
Heart-rate monitor
1-year warranty
Read its Pros and Cons below.
PROS
Amazfit has a stylish and lightweight polycarbonate body with the dial along with the silicone strap weighing at just 31g. It's as featherweight as a fitness band and you can almost forget that you are wearing it while running which makes it one of the best smartwatches under 5000 in India.
Amazfit has an anti-reflective 1.28″ LCD screen that's protected with Gorilla Glass 3 and has an anti-fingerprint coating. The colours on the display are vibrant and distinctive with good contrast. The anti-fingerprint coating helps you use the smartwatch easily with sweaty fingers during outdoor exercise.
The display is quite bright which makes it decently legible under sunlight and the anti-reflective coating on the display also makes it clearer to read in direct sunlight which is a great feature to have in a fitness smartwatch under 5000. Amazfit also has an always-on feature that lets you prevent the watch from sleeping and lets you track your progress continuously.
Amazfit has 4 sports modes that are Indoor running, outdoor running, cycling and walking. It lets you get a detailed analysis of your progress helping you track time duration, speed, distance, heart rate as well as slope. Amazfit also has a reminder of excessive heart rate and speed which encourages a safe and efficient workout.
The step tracking is moderately accurate on Amazfit while is an in-built Sony GPS chip which helps track route, distance and speed accurately without having a smartphone around. Track your workout efficiently even without having your phone around with one of the best fitness smartwatches under 5000 in India.
Amazfit has a PPG sensor that monitors heart rate accurately by measuring the blood flow under the wrist. An accurate heart rate monitor helps plan workouts well to achieve the best results.
Amazfit displays app notifications like text messages, Facebook, Whatsapp etc. It also vibrates during calls to alert when the phone is on silent so you don't need to worry about missed calls on silent mode. The smartwatch also has sedentary alerts and alarm vibrations which are great features to have in a smartwatch under 5000.
Amazfit has a 190mAh battery that can last up to 45 days on low consumption and 10% brightness. It lasts up to 22 hours when the GPS is continuously turned on while it can easily last around 14 days on moderate usage. Amazfit has a 4-month standby time and it takes around 2.5 hours to fully charge it.
Amazfit has IP68 water-resistant rating that prevents it from damage during sudden rains and accidental splashes of water. This makes Amazfit a durable option in the list of best smartwatches under 5000.
Amazfit comes in 4 different colours to choose from. While the Cinnabar Red looks quite funky and cool, Onyx Black is our favourite. It also has 2 preloaded watch faces while you can select from a range of customisable watch faces on the Amazfit App to choose the best watch face that suits your style.
Amazfit has Bluetooth 4.0 and connects quickly to the smartphone while you can also use it to reject calls. It comes with a 1-year warranty for manufacturing defects.
CONS
You can't wear Amazfit while swimming which is the only drawback although it is still a great option with a lot of features and stylish looks in under 5000.
We paired our Huami Amazfit with the Redmi Note 5 Pro and had no troubles setting it up. The Mi App works flawlessly and manages data accurately.
out of stock
as of April 3, 2020 11:20 am
out of stock
as of April 3, 2020 11:20 am
back to menu ↑
Amazfit Lite Smart Watch
UNIQUENESS/FACTS
Amazfit Lite gives you a record battery back up of 45 days, which make it special in our list.
As the name suggests, Amazfit is the lightest watch of our list.
Amazfit Lite has a compass and pressure sensor also which add more spice to it.
HIGHLIGHTS
Transflective Display
45 Day Battery Life
Water Resistant up to 30m
32gm Weight
The Amazfit Lite is one of the best watches to be owned under 5K. This watch has all the latest feature with a record battery life of 45 days. Amazfit Lite has a 1.28 inches big colored touch display which has excellent color and brightness. But it comes with its own cons, read further to find out.
PROS
Lite has one of the best display as it comes with Transflective Display which is protected by Cornia Gorilla Glass and is fitted with anty fingerprint coating. This coating makes it scratch-resistant and easy to clean.
The Build Quality is excellent, and the screen is scratch-resistant while the body is waterproof up to 30m. The buttons and straps also feel sturdy and will last longer.
The watch is highly customizable depending upon your tastes and liking. There are many interchangeable straps and clock faces inside of the UI. You can tweak these depending upon your affections.
This watch provides 24h continuous heart rate measurement, which helps to look at your health conditions.
Amazfit lite is a perfect fitness watch also as it capable of detecting and recording all type of sports activities, i.e., outdoor running, treadmill, walking, and cycling.
You can easily sync your watch data in your phone with the help of Mifit app, which records your data for future use also.
Coming to the looks of the watch, this watch has excellent looks and looks precisely like apple watch. The watch looks great on hand is comfortable to wear for days.
The battery life is awe-inspiring as the watch lasts for over 45 days on a single charge. This is great considering it gives notification through custom apps.
CONS
This Amazfit is perfect, but this could be better if the company has given call reply and texting on the watch only.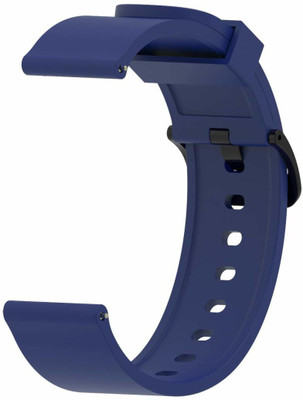 Flipkart
out of stock
as of April 3, 2020 11:20 am
out of stock
as of April 3, 2020 11:20 am
back to menu ↑
Noise Colorfit Pro 2
We have written an in-depth review of Noise Colorfit Pro 2. Also, we have listed this fitness smartwatch under 3000. So You can visit the above link to know more about Gonoise Colorfit.
back to menu ↑
Mevofit Space
UNIQUENESS/FACTS
Mevofit Space is a stylishly designed lightweight smartwatch that has many useful features like heart rate monitor, blood pressure tracker and blood oxygen monitor that are unique in this range. With an OLED colour display and a quick charging time of 1 hour, Mevofit Space is one of the best fitness smartwatches under 5000.
HIGHLIGHTS
1.3″ OLED display
IP 67 water-resistant
Heart-rate and BP monitor
Remote camera control
7 sports mode
1-year warranty
PROS
Mevofit Space is a trendy and lightweight smartwatch weighing at just 28g. The polycarbonate dial is durable and can sustain accidental drops while the detachable silicone straps are quite comfortable. There are special holes on the strap to prevent sweating and letting the skin breathe.
Mevofit Space has a 1.3″ large TFT display that produces good colours. There's no spectacular contrast on the display but the colours are distinctive enough. The maximum brightness on the watch is decent and it looks legible in outdoor conditions. It has a brightness controller through which you can increase or decrease the brightness as per your comfort.
Mevofit Space has 7 sports mode including Running, Walking, Cycling, Skipping and Football. It tracks distance, steps and speed coupled with heart rate which gives a complete analysis of your workout sessions. The step tracking is decently accurate with little margin of errors. There are no in-built GPS so it uses your smartphone's GPS to track distance.
Mevofit Space gives a complete analysis of heart health by monitoring heart rate, blood oxygen levels and BP. While it is a great feature to have in a fitness watch for people looking to increase their workout efficiency, it can also be used by diabetics and people with heart diseases to ensure a safe and efficient workout. The BP and blood oxygen monitor make Mevofit Space a great fitness smartwatch under 5000.
Mevofit Space has a sleep tracker which keeps a check on your sleeping progress throughout the day and lets you plan your sleeping hours accordingly. Mevofit Space also has utility features like alarm and stopwatch that come in handy in daily use.
It displays app notifications, incoming calls with caller names, helps control music through the watch and has a remote shutter control feature. Control music using your smartwatch during exercises sessions which makes workouts easier. The remote shutter control feature helps take photos handsfree, so group photos can now be taken by keeping the phone on a stable platform and clicking pictures using the smartwatch.
Mevofit has 3 different watch faces to choose from. The Mevofit app is quite user-friendly and has many workout tips, diet plans, healthy food recipes and much more which will help you reach your fitness goals faster.
Mevofit Space is water-resistant with an IP67 rating that helps it from damage due to sudden rains, during washing hands or taking a shower after gym.
Mevofit Space has a 4-6 day battery life which is quite low as compared to other smartwatches in this range but it can be charged completely in just about 60 minutes which is the fastest charging time in smartwatches under 5000 in India.
Mevofit Space comes with a 1-year warranty for manufacturing defects.
CONS
The battery backup of Mevofit Space is relatively low in this range while it could have been better if it came with an in-built GPS. The BP and blood oxygen level monitor are unique features on this smartwatch and make Mevofit Space a good option to buy in this price segment.
back to menu ↑
PLAY FIT
UNIQUENESS/FACTS
Play Fit smartwatch is an affordable low budget smartwatch loaded with a lot of features that you would find only in high-end smartwatches that are heavily priced. With 50m water resistance, High-resolution display with Gorilla Glass 3 protection and stainless steel case, Play Fit is unbeatable at this price.
HIGHLIGHTS
1.3″ LCD Full Touch display
Gorilla Glass 3 protection
Stainless Steel casing
Waterproof up to swimming depth of 50m
12-day battery life
14 sports modes with menstrual tracker
PROS
Play Fit is an ergonomically designed smartwatch that has a resemblance to the expensive Apple smartwatch. It has a sleek 12mm stainless steel casing that makes it look quite premium while the physical buttons on the sides are also metallic which is a great offering in a low budget smartwatch. The only disappointment comes in the straps which feel a bit hard but they are detachable so you can replace them if you wish.
Play Fit has a 1.3″ LCD display with a 2.5D curved glass and Gorilla Glass 3 protection which makes it durable and resistant to scratches and damage on accidental drops. This makes Play Fit one of the best smartwatches under 5000 in India.
The 1.3″ LCD display on Play Fit produces nice colours and although it is not as well lit as an AMOLED display, the brightness is good enough to make the text legible in bright conditions which are acceptable in a smartwatch in the budget segment. The touch response is average as seen in most smartwatches in this price.
Play Fit has 14 different sports modes to tracks distance, duration, speed and calories burnt in a range of activities including running, cycling, football, badminton and even yoga. The step tracking is decently accurate and had a minimum margin of error as compared to Mi Band 4 but it can malfunction when travelling on a vehicle.
The heart rate monitor on Play Fit also displayed decently precise results and it also has a continuous heart rate monitoring option that keeps a check on your heart rate throughout the day. The sleep tracking isn't as accurate on this smartwatch and it doesn't measure different levels of sleep but this is acceptable for a fitness smartwatch under 5000. The smartwatch is quite big as compared to fitness bands so you won't be sleeping while wearing it anyway.
Play Fit is water-resistant up to 50m which helps you to swim while wearing it. This is a great feature to have in a budget smartwatch and the only drawback here is there's no dedicated swimming mode that can track swimming progress.
Play Fit has a special female menstrual cycle monitor which tracks the menstrual cycle based on routine and notifies any irregularities. This is a great feature for women looking to buy a fitness smartwatch under 5000.
Play Fit has a lot of utility features like alarm, stopwatch, music control, app notification alerts and incoming call alerts. The music control feature especially comes in handy during workouts as it enables you to change the music without taking out your phone. Play Fit also has a find my phone feature that can locate your phone if you lose it in your home while it's on silent mode. It also enables you to reject calls from the smartwatch itself.
Play Fit has 4 watch faces to choose from and they look decent enough. It doesn't support third-party apps to change watch faces and the fonts could have been better though.
Play Fit has Bluetooth 4.2 which gets connected to both Android and IOS smartphones quickly. It gives about 12 days of battery life on regular usage with lesser use of the heart rate monitor which significantly decreases battery life. This is a commendable battery backup in a budget smartwatch with a big full-colour display. It takes around 2 hours to completely charge the smartwatch.
Play Fit comes with a 1-year warranty for manufacturing defects.
CONS
There's no dedicated swimming mode which is a disappointment since the watch is water-resistant up to 50m.
The strap could have been made of better quality but it's hard to ask for more looking at all the features and stainless steel casing on Play Fit at this price point.
back to menu ↑
Noise ColorFit Pro Fitness band
UNIQUENESS/FACTS
Noise ColorFit Pro comes with a big 1.22 inches big coloured Display.
This Noise smartwatch can be used with both iOS and Android Devices.
HIGHLIGHTS
IP68 Waterproof Rating
59gm Weight
1.2″ Colored IPS Display with Gorilla Glass 3
1 Year Warranty
Noise is one of the most selling smartwatch brands in India due to its less cost and high-end features. When we compare this ColorFit Pro with other smartwatches with respect to price, then ColorFit Pro is surely a winner. Read further to know the Pros and Cons of ColorFit Pro.
PROS
Noise ColorFit Pro has a beautiful 1.22 inches colourful LCD display with 240 x 240 pixels, which gives you great viewing experience.
One of the cool features of ColorFit is that you are not limited to use pre-installed wallpapers on the lock screen, but you can also choose from the phone.
Noise ColorFit Pro lets users not just receive messages but also read them.
The band alerts users about an incoming call or message.
The band comes with a unique feature of Blood Oxygen, which measures the oxygen level in the blood.
ColorFit Pro is compatible with both Android and iOS. To see your progress in you can download fit app from Play Store or Apple App store depending on the phone and sync your data using Bluetooth.
Fitness feature & sports mode: with the daily fitness and sports mode(run, walk, cycle, skip, badminton, basketball, football), it shares health updates like steps, distance, calories, heart rate.
ColorFit Pro offers you control over Music and camera Shutter controls, get daily temperature and weather update, along with stopwatch and brightness adjustment feature.
Coming to the charging of the watch, plug in the charging clip to the back of the dial to charge and plug the charging cable into the adapter.
Pairing of phone and Noise ColorFit Pro via Bluetooth is effortless.
CONS
The main con of the watch is only 3-day battery life.
This colorFit Pro is a little bit heavy as compared to the other in our list.
out of stock
as of April 3, 2020 11:20 am
back to menu ↑
Alcatel OneTouch Smartwatch
UNIQUENESS/FACTS
The Alcatel OneTouch Smartwatch is the most classy looking smartwatch in our list of best budget smartwatch under Rs 5000. It has metal sides and a glass front making it look very premium.
HIGHLIGHTS
1.22″ LCD Display
Water Resistant Body
55gms Weight
210 mAh battery
The Alcatel OneTouch tries to bridge the gap between premium looking smartwatches and consumers by offering decent features at a great price. But this cost-cutting comes at a compromise. Read further for our list of Pros and Cons of the OneTouch.
PROS
The Alcatel OneTouch design is really fresh and durable for a budget smartwatch, though the overall form is not comparable to any premium watch, it still is the leader in its class of budget smartwatches under 5000 Rs.
The Alcatel OneTouch sports an inbuilt USB Connector for charging which is a great way to cut down costs and gives the brand a reason to not include any charger in the box.
The body of the OneTouch is designed such that it can survive water damage. This means you can take it for a swim or shower with it and it will still work properly.
The Alcatel comes with many fitness sensors integrated into it. There is an HR sensor, a pedometer which is mostly accurate, though don't expect spot-on measurements from this budget device.
CONS
The smartwatch functionality is pretty thin and there are not many features that let you interact with phone notifications through the smartwatch. This is not a welcomed decision as this is a smartwatch after all and you need smartwatches for basic phone tasks so that you don't have to use your smartphone.
The menus seem to be laggy even though they are very light and should easily float. This might be due to the low FPS screen which saves power but seems laggy.
We connected the Alcatel OneTouch with our OnePlus 6. The connection was seamless and it instantly started registering our activity to the App after installation.
out of stock
as of April 3, 2020 11:20 am
out of stock
as of April 3, 2020 11:20 am
So this was our list of the Top Best Smartwatches below 5000 in India.
How much do you like the post "Best Smartwatches to buy below Rs 5000"?
We hope You would find our post helpful, either Yes or No, share your thought in the comment box as we love your comment. Also, be in touch to firstly know about our next upcoming post-
Also, If we have missed a favorite resource of yours, please add it below in the comments. We love looking up new avenues of inspiration from you.
And Don't forget to share the topic 'Top best smartwatches under 5000′ on social networking site because this might be helpful to others.
Also, If you are looking for other high-quality Tech reviews or list of best gadgets then google it like "best phones under 10000 topbestof" or "best earphones under 1000 topbestof", "Realme 3 Pro topbestof" or in general "what you want + topbestof".
Other Handpicked Articles