FiiO F3 Dynamic Earphones- Full Review and Expert Score
Extended Sub-Bass
Ergonomic Design
Clear Mids and Bass
Lots of Accessories
Universal Access Remote
FiiO
has been experimenting with different budgets and performance points and we think that it might have hit the right spot. It delivered challenging performance in the Premium Earphones range and showed other brands that it is capable of shaking the ground. The FiiO F1 and F3 fall in its budget segment but that should not stop you from buying it.
Today we will be reviewing the FiiO F3 in detail and consider all its aspects from unboxing to value for money so that it becomes easier for you to decide whether to buy it or not. We have used the FiiO F3 for over a week now and will be giving you an insight from a general users perspective.
FiiO F3 Dynamic In-Ear Headphones Review
Unboxing
BOX CONTENTS
The FiiO F3 Earphones
3 pairs of Ear-Tips in total(S/M/L)
3 pairs of Different Coloured Casings
1 Ear Hook
1 Hard Carry Case
A User Manual and Warranty Card
back to menu ↑
Design and Build Quality
The FiiO F1 and F3 share a lot of design factors, you can say that both of these earphones have the same basic design. This means that the earphones aren't the best looking but have more of a practical and ergonomic design. They can be used for sports and exercise purposes thanks to this minimalistic sports design and ear hooks that are provided in the box. Looks wise these are pretty simple but they also give you an option to customize your earphone casings and you can choose between three different colours i.e. Red, Blue, and Black. They fit snugly inside the ears even though they sport a larger driver than the FiiO F1.
The FiiO F3 sports a copper-aluminium Voice Coil and Graphene Drivers which means the sound drivers and output instrument materials are very high quality. But the overall casing and outer body seem to be a little cheaply built. The inline mic is sturdy though and is encased in an aluminium shell. Overall the earphones give off a nice vibe build wise but we wish the driver casings felt a bit more high quality and sturdy. The cables, on the other hand, are way beyond budget levels of strength and durability, the wires are anti-tangle and durable and come with silicone anti-tangle straps which help in preventing microphonics.
back to menu ↑
Sound Performance
The FiiO F3 has an improved 11mm driver compared to the 9.2mm driver on the F1, this combined with the deeply fitting earbuds makes the experience even better. The F3 sure has a greatly improved extended bass output which will be loved by bass fans. The F1 seems to be more balanced than the F3 as it cannot output such extended bass sounds due to the driver and fitting limitations.
The F3 delivers a more broad sound and better-extended sub-bass and mids. The clarity has also been improved upon from previous iterations and now the F3 sounds not too close to overly clear but just enough clarity. The lower bass suffers though as the drivers utilize most the potential in extended sub-bass sounds. The unhinged focus on treble does tend to get on your nerve as it might seem a bit too gritty at times as the driver tries to hunt for clarity in treble based music.
Overall we would say that thanks to the inverted or over-ear placement the noise attenuation or noise cancellation is much better than the F1. This allows for more immersive listening experience and better assessment of its capabilities.
back to menu ↑
Extras
The inline Mic and 3 Button Control is great for controlling your music and other options remotely without having to access your phone. The buttons are a bit flimsy but their universal support makes them a lot more helpful. This means that the remote can be used with both iOS and Android devices which is great considering the compatibility front.
The Mic quality is also very good and you can easily make clear calls through it with very minimal to no audio loss. The Mic and Remote work like a charm considering this is a budget earphone.
back to menu ↑
Final Thoughts: FiiO F3 Dynamic Earphones
The FiiO F3 serve as true successors to the F1 as they offer better performance over it. They sport a larger driver a better-equipped voice coil and overall better sound performance. Though it loses some points on the build quality segment it makes that up in the Bass segment.
The FiiO F3 features a minimalistic ergonomic design and subtle design elements. The changeable color plates add a hint of personalization to it. We will recommend these headphones to all the bass lovers and rock music lovers. The trebles are too clingy but acceptable for the price. The only flaws in this earphone are the sub-bass and the treble. The only things holding it back are its mediocre build quality and sub par treble and sub-bass sound output. If you love heavy higher or extended bass Rock Music or clear mids and vocals these headphones offer a very versatile mixture of quality sound output and value for money and at the same time acts as a sports option too.
back to menu ↑
FiiO F3: Price and Availability in India
Rs.

1,570

Rs.

1,790
in stock
January 19, 2020 9:35 pm
Amazon.in
Last update was on: January 19, 2020 9:35 pm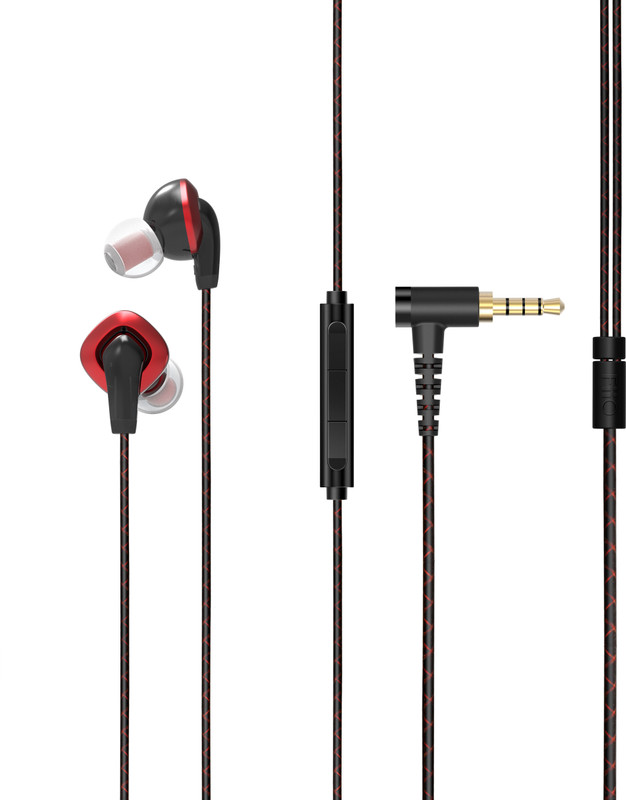 Rs.

1,490

Rs.

1,790
out of stock
Flipkart
Last update was on: January 20, 2020 2:04 am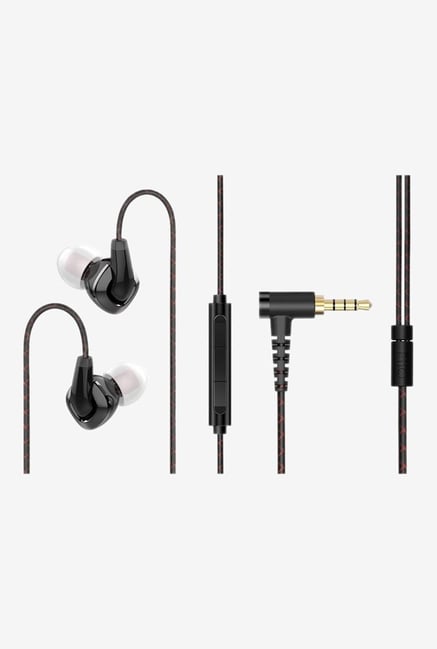 Rs.

1,299

Rs.

1,790
in stock
Tatacliq
Last update was on: January 19, 2020 9:35 pm
back to menu ↑
FiiO F3 Dynamic: Expert Score/Rating, Pros & Cons
PROS
Extended Sub-Bass
Ergonomic Design
Clear Mids and Bass
Lots of Accessories
Universal Access Remote
CONS
Average Build Quality
Weak Sub Bass
Other Handpicked Articles: