Envent Livetune 505 Bluetooth Earphone: Unboxing and Full in-depth Review
Clear and Balanced Sound
Build Quality shines
Well-Balanced Bass
Latest Bluetooth
Sweat Proof
Envent Livetune 505 wireless Bluetooth earphone with magnetic locking design (black): Unboxing and Full in-depth Review
Envent is back with a fresh device up in its sleeves which is Livetune 505 Bluetooth Earphone with Magnetic Locking Design (black not grey), a pretty affordable device to pick. It comes with a decent look, built and sound experience for its customers. It accompanies you while jogging, running or travelling anywhere because of its fitting and design. So let's see the Envent livetune wireless Bluetooth headset with mic review so that you can understand it better.
Envent Livetune 505 Bluetooth Earphone: Price and Availablity in India
This new Envent audio device is worth Rs. 1,399 on AMAZON but its original price is Rs.1,999, so you can save upto 30%.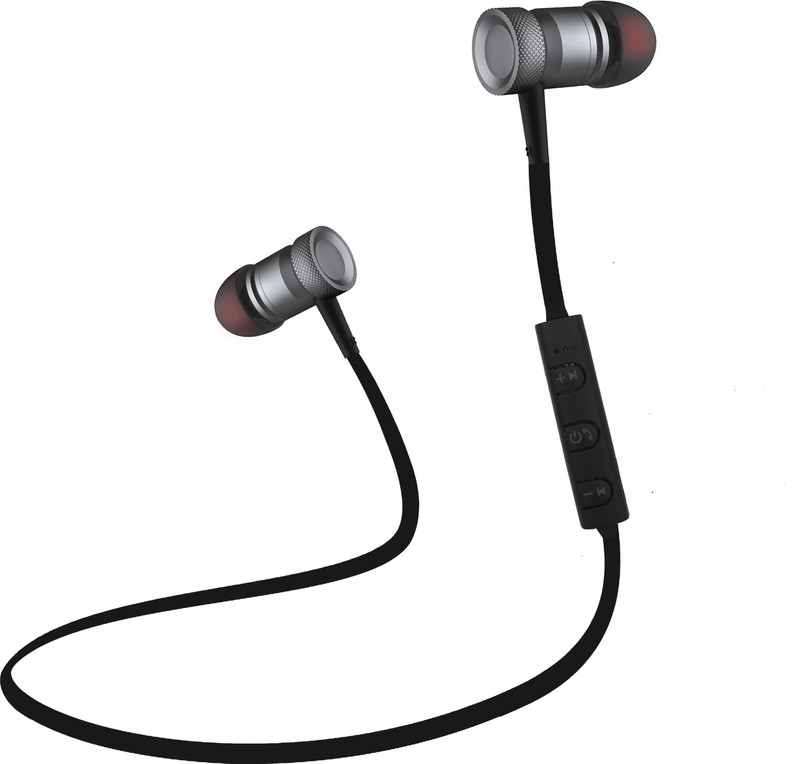 Flipkart
out of stock
as of April 2, 2020 12:36 am
Amazon.in
Create Your Free Price Drop Alert!
Set Alert for Envent LiveTune 505 Headset with Mic(Grey, In the Ear) - Rs. 1,999
Unboxing: Envent Livetune 505 headset with mic
Following things, I found while unboxing-
Envent Livetune 505 Bluetooth Earphone with Magnetic Locking Design
A small micro USB cable for charging.
Two extra eartips of various size(i.e. S & L)
A user manual to help you understand the process of using the device.
A warranty card that holds 6 months warranty.
A carrying pouch.
Design and Build Quality
The Envent Livetune 505 headphone is magnificent audio wear when it comes to look and built quality at a reasonable price to offer. It offers a charismatic and well-fitted design for you. Livetune 505, comes with an attractive black colour and black translucent eartips with a red colour in its core. It fits perfectly in our ears with the help of suitable eartip sizes provided with it. But you will be little disappointed here in term of weight(16 g) & angled design. Weight and absence of angled design of earpiece, this cause earphone earpiece to fall off from the ear while doing any exercise or running.
Now talking about the built quality, the earphone has metallic with innovative magnetic locking design and silicon eartips. These magnetic locking makes it convenient to wrap around the neck, when not in use and prevent it from falling around. If you didn't understand what was magnetic locking design then look at the following image-
Livetune 505 has a Flat tangle-free rubber cable along with adequate length so that you will move around freely without any hassle. And an in-line mic that has control buttons to easily change songs or adjust volume, receive or reject calls and to turn ON/OFF the device. If I talk about the build quality of in-line remote, then it was not upto the mark.
Additionally, It is sweat proof which makes it a good companion for jogging, running and during gym workout sessions.
Sound Experience
The most important thing about any audio wear is its sound experience, if the sound produced is not up to the point of satisfaction then it's a total waste of money. But Livetune 505 was up to the point and provides good sound. I have tested it with quite a range of songs in Hindi, Punjabi and English songs of different genre like rock, pop, metal, classic and more. But would prefer to share the experience of Harry Potter music tribute and Pirates of the Caribbean theme songs by Tushar Lall. The sound produced by various instruments gives a clear, vivid, detailed and great experience.
At low, medium or even at full volume, the sound experience was awesome. The bass and treble both are perfectly good considering the price. Both the bass and treble are in proper and well balanced. But remember the Bass is only well-balanced here and it is not for the Heavy bass lover. I would recommend you to use burn-in apps(like Burn-in Audio) available in Google Play store to warm up your Bluetooth device before using it. Listening song for a long time at high volume, Livetune 505 does hurt a bit and it is also not safe for anyone to use any device for too long at the volume more than 80%.
Noise cancellation was good for this price. As Livetune 505 is going to be a good companion while travelling because it has a good noise cancellation. Even though you're surrounded by the noise, you will still listen to your audio. Also, if you are getting disturbed by outer noise too much then try using other sizes of eartip.
Bluetooth Range & Connectivity
Livetune 505 was loaded with latest Bluetooth version 4.2, which has universal connectivity. Now about the range, which was within 10meter (approx.). This leads you to enjoy everlasting music or take calls even though your phone/laptop is somewhere else in the house while you are cooking or doing any other work.
It can easily be connected to any device without being troublesome. With just a click on the POWER button, Livetune 505 will come to life with a red/blue blink and computerized audio of "Power ON". As soon as it's turned ON, you can connect Livetune 505 with any device by turning their Bluetooth ON. It connects/disconnects with an audio "connected/disconnected". It's very easy to use and handle.
Battery Life
Now coming to the battery life, Livetune 505 has a battery life of 4 to 5 hours with a full charge. It takes nearly 1 to 2 hours for it to fully charge with the mini USB cable provided within the box. Envent livetune 505 charging is done via a normal android adapter. The battery backup is low as compared to other Devices like 1More iBFree, Boult Curve Earphone and Taotronice Wireless Bluetooth earphone.
Call Quality
Being packed with Bluetooth v4.2, the connectivity during a call is perfect. This provides decent, loud and clear sound quality during any calls. We were easily aware of the incoming calls as it starts ringing and by default, the music is paused and let you take the call.
Our Opinion/Verdict

We had a wonderful listening experience with Envent Livetune 505. The company has included Bluetooth v4.2 to this device so, that it can maintain a strong signal strength. In case of design, it is a premium looking device which is ready to impress you with its impactful design. But sometimes it feels that the Bluetooth module has made the earphone a bit heavier and it comes falling down easily. One thing which we highly appreciate of this headset is its magnetic lock function which looks absolutely stunning. Overall it is perfect workout partner for you. And, If this earphone didn't complete your wishlist then go for Boult Curve Earphone and Taotronice Wireless Bluetooth earphone and if your budget is high then for sure go with 1More iBFree Bluetooth earphone.
Envent Livetune 505 Earphone: Review in Pros and Cons
Earphone with More Pros, Less cons
Value for Money-(At Offer Price)
9
PROS
Clear and Balanced Sound
Build Quality shines
Well-Balanced Bass
Latest Bluetooth
Sweat Proof
CONS
Missing Angled Design
For Long duration, it hurt at higher volume
Battery Life is not upto the mark.
Test the performance of your headphone or earphone here with this video-
Hand Picked other articles: