Envent BoomBud ET-BTHD001-BK Bluetooth Headphone Review with Expert Score
Good Sound Performance
Elegant Design
Great Battery Backup
Multifunction Button
Good Treble response (Scroll down to know more)
Envent BoomBud ET-BTHD001-BK Bluetooth Headphone Review
Envent is new the company entered the Indian Market and it has a handful range of electronic devices. We tested one of the company's product that was Envent LiveTune 505 Bluetooth Earphone (Review) and we were quite impressed by its overall performance. And today, we have a new product from the company i.e., Event BoomBud Bluetooth Headphone. We were testing this headset for last 1 week and our testing covers sound, bass performance, build quality, design and more.
So, Let's check out whether this Envent BoomBud headphone is the right product for you or not.
JUMP to yours Desired part of the Review by choosing Heading mentioned below.
Envent BoomBud Bluetooth Headphone: Price in India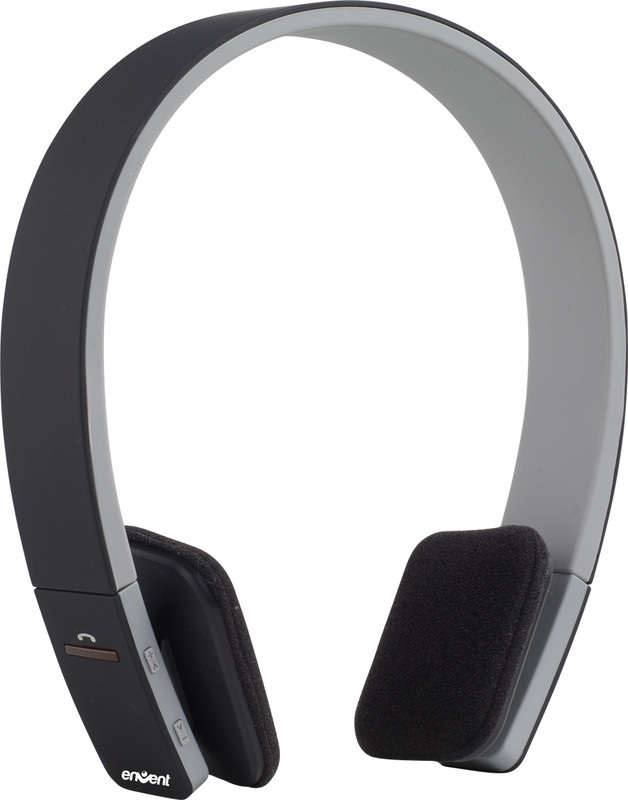 Usually Delivered in 4 - 5 days.
Rs.

1,499

Rs. 2,999
out of stock
Create Your Free Price Drop Alert!
Set Alert for Envent BoomBud ET-BTHD001-BK Bluetooth Headphone(Black, On the Ear) - Rs. 1,499
back to menu ↑
Unboxing
Following things, we found while unboxing the Envent BoomBud Bluetooth headphone are-
Envent BoomBud Bluetooth Headphone
USB Charging Cable
3.5mm AUX Cable
User Manual with 6 Months replacement warranty.
back to menu ↑
Design and Build Quality
The first thing that captures our attention is its amazing looks and design.
BoomBud has a matte Blue color on top and matte light grey smooth rubber finish inside, which is an uber cool combination. The headphone fits well on your head even you are wearing a cap. Thanks to its well designed rectangular cushioned earcups which allow us to wear this headphone for long period without any irritation or disturbance. The Plastic body makes it lightweight which is a good thing but on another end, it doesn't come up with the sturdy build quality.
On the right side of the headphone, a multifunctional button along with red/blue LED indicator is present which can receive/reject calls and play/pause music. You will get the volume increase/previous and volume decrease/next buttons where with a single press, you can change audio tracks whereas on double press, you can increase or decrease volume respectively. On the other side, there is ON/OFF slider button accompanied by the Micro USB charging port.
Also, you will find the AUX audio port and microphone present at its base. One thing, you have to keep in mind that this BoomBud headphone is not sweatproof.
Overall, we are happy with its design and comfortability.
back to menu ↑
Sound Experience
Either its earphone or headphone, the most important part of the headphone is its sound quality. Envent BoomBud does a good job in this department. For the best result, one should go for the burn-in process before using this headphone as it makes the diaphragm more flexible. Burn-in can be simply done by using an Android App or playing a song for a long time.
While streaming through a range of songs in Hindi, Punjabi and English of different genre like rock, pop, metal, classic and etc., we have experienced soulful music, detailed and clear instruments playing in the background.
At low or mid volume, the bass is decent and treble is great, with crystal clear voice. And at the high volume, the treble is vivid and the bass is decent but not deep.
Noise cancellation at low or mid volume is just average but as the volume goes up, upto the full volume, noise cancellation gets little stronger.
back to menu ↑
Bluetooth Range & Connectivity
The Envent BoomBud packed with Bluetooth 4.1v for universal connectivity. The Bluetooth range of this headphone is upto 10 meters. So, feels free to roam around the house and enjoy music and take calls without any hassle.
It has a great feature of dual pairing and compatible with nearly every device. It pairs easily with any device, by switch it ON. BoomBud has voice prompt for "ON/OFF", ''please charge in'' and "Connected/Disconnected/Bluetooth waiting for connection''. Headphone turns OFF automatically if not connected within 10 minutes.
As Envent BoomBud is loaded with Bluetooth 4.1v, the connection during the call is great. The voice clarity during a call is loud and crystal clear, without any hindrance. It makes aware of the incoming call and by default the music is paused and let you take calls.
back to menu ↑
Battery Life
When coming to the battery life, BoomBud ET-BTHD001-BK provides 10 hours of long-lasting music and 200 hours of standby time. This headphone takes upto 2 hours to charge completely. The Micro USB cable provided in the box is used for charging. Even though somehow, it runs out of battery, the AUX cable of 3.5mm can be used to connect it directly to your device and it's ready to use again without charging.
back to menu ↑
Final Thought on Envent BoomBud Headphone
Two things we like most of Envent BoomBud Bluetooth headphone that is a reasonable price and battery backup. Not only that but it provides great sound experience with an uber cool look. But certainly, there are few points that hold BoomBud back are no sweat resistance, non-sturdy, and packed with Bluetooth 4.1v instead of latest 4.2v. We have tried to cover all its pros and cons in our review. So, it's all upto you whether to buy or not?
back to menu ↑
Envent BoomBud Headphone: Score/Rating, Pros & Cons
Pocket Friendly Headphone with Few rough edges
PROS
Good Sound Performance
Elegant Design
Great Battery Backup
Multifunction Button
Good Treble response (Scroll down to know more)
CONS
Decent Bass
Build Quality is not upto the mark
Not Sweatproof
Bluetooth v4.1
Didn't find the right price? Set price alert below
Set Alert for Product: Envent BoomBud ET-BTHD001-BK Bluetooth Headphone(Black, On the Ear) - Rs. 1,499
Test the bass performance of your earphone or headphone here with this video-
Hand Picked other articles: