Samsung has Launched its Flagship devices in India on 19th April 2017. Also, The Company has confirmed that Dual Sim version with hybrid sim slot will be available in India. However, the launch event happened in New Delhi, India. Scroll down to know more about Samsung S8 and S8+.
At the New York Event: – On 29th March 2017, Samsung reveals the two New Generation Flagship devices along with GEAR 360 and GEAR VR. This flagship device pushes the technology in a different way from those other traditional smartphones. These two latest high-end Smartphone brings seamless hardware design, new personal assistant and lot more service are offered.
The flagship segment has been covered by top leading brands but after the reveal of Samsung S8 and S8+ makes its competitor insane & becomes a tough competitor to the recently launched Smartphones. Let's move to the price and availability of Samsung S8 and S8+ that brings the drastic change to the market.
Samsung S8 & S8+ Price & Release date in India
Samsung S8 and S8+ are priced at ₹57,900 and ₹64,900 respectively. Since India is the First country get Samsung S8 & Samsung S8 plus after U.S where smartphone will start getting on sale by 21st April.
Rs. 53,990
Rs. 59,000
in stock
Flipkart.com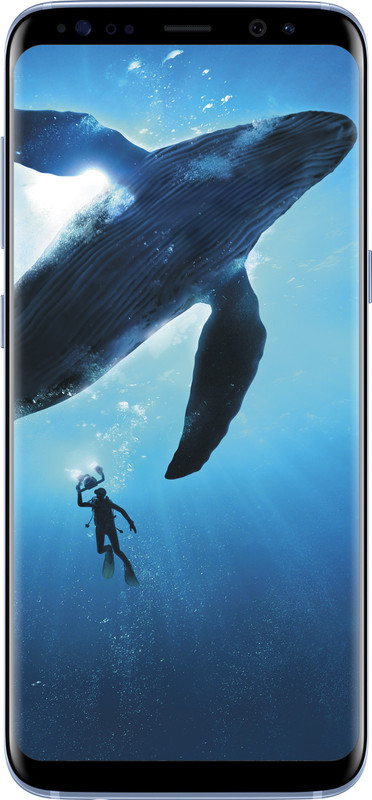 Rs. 53,990
Rs. 59,000
in stock
Flipkart.com
Rs. 70,900
out of stock
as of April 21, 2019 4:21 am
Amazon.in
Free shipping
Create Your Free Price Drop Alert!
Set Alert for Samsung Galaxy S8 Plus (Maple Gold, 64 GB)(4 GB RAM) - Rs. 53,990
With a renewed focus on quality and a new take on smartphone design, the Galaxy S8 and S8 Plus are finally here, and we've got all the details. Here's everything you need to know about the Samsung S8 and S8+.
Here is a video to look on
Let's explore to New Flagship Samsung S8 and S8+
Seamless Design
Samsung comes with the revolutionary thought on bringing "Infinity Display". This display provides uninterrupted, immersive experiences to the user. The company believe
A Large display with ease of grip
Samsung brilliantly increases the screen visuality without increasing screen size. So, Samsung S8 and S8+ have 5.8 Inch and 6.2 Inch display respectively.
Samsung removes home button which also makes 'a phone of wide visuality'.The boundaries are removed which brings screen touches to the boundary end. The edges curves make it an invincible device. Its ultimate design on holding feel like Royal and also makes highly gripped to the end.
Bixby- Your New Personal assistant
Bixby is New Samsung S8 & S8+ assistant which stay at the top to help you and bring down the work to the easiest. You can use voice, text, or touch to say what you need. And if you lost out of word then Bixby intelligence search is there to help you out. Just open your camera and show what you want. Look at this photo and just think how well Bixby works and easily recognize the thing and for which purpose it is. Thus, it completely changes the way of interacting with the phone.
Camera for every moment
All smartphone camera are best in the daylight but here Samsung S8 and S8+ works day and night to deliver real life moment pictures. Its 8 MP front camera clicks well-defined photos. The front camera has the aperture of f/1.7 which is very good for selfies, even can give the best shot during a low-lighting situation. The Smart autofocus is an inbuilt feature for correct and fast autofocus which quickly tracks the faces to give finer detail.
Selfie that you want to share on every moment
Samsung S8 and S8+ comes with 12 MP rear camera which captures the brilliant photo on the demand. There is no matter of dark. The f/1.7 aperture and large 1.4µm pixel bring more lights to the photo. It's fast and quick focus technology never make you sad and you would always capture the photo without getting a blurry or noisy picture. This is all possible only because of the presence of Dual Pixel sensor. Just look at this photo, and you will clear with mind that how brilliantly it takes photos.
Never say "No to video recording" because this phone is capable of recording 4K HD video. So remain on the top of the recording crystal clear video and be a star among yours.
Besides of all these, Company offers more useful features on Camera UI like Pro Mode, GIF Mode, & Filter mode. Under this, it gives you the option to adjust any of the six settings: ISO, Shutter speed, Exposure, Color tone, Manual focus, and WB (White Balance). A quite interesting feature is its selective focus. You can select the area to focus either it is at foreground, background or both.
Also Read: Sony Launches its flagship with world's first 4K Display and super slow camera
Performance to the new height
Since being a flagship device, obviously everyone will expect more in term of performance and it does really well too. Samsung S8 and S8+ are the WORLD'S first device to be work on 10 nm Processor. This advanced chipset technology makes the device a long battery life with low power consumption. And not only this all installed apps will load smoother and works smooth too.
Today in the world of the Internet, downloading and surfing matters a lot. So don't worry it is a flagship device which also leads here too. This smartphone have Gigabit LTE and Gigabit Wi-Fi ready and make you at top of speed.
Life Durability
Not only top of all feature but this smartphone also comes to Water and Dust resistance as these galaxy devices are featured up with IP-68. Galaxy S8 and S8+ are meant to take spills, splashes, and dunks, you can go on, even in the rain or in the shower.
Battery that powers to the last
Ensuring you to be on the top among all with its high-end performance, Samsung also brings a power that can stands long last. The 3000 mAH and 3500 mAH are battery provided to Samsung S8 and S8+ respectively.
Also, the reason for long lasting is the support of 10 nm processor which consume less power. And even if you drain out of the power then Samsung S8 & S8+ won't let it be down for the longer time. You may thank to fast wireless charging. If you don't have wireless charging option then you can charge it via USB Type-C.
Trustworthy Security
Samsung brings High Graded security system to its Samsung S8 and S8+. It ensures your device to be protected by Iris scanner, face recognition and fingerprint. Besides these, there is also a pattern, pin and pattern lock. Also, there is the secure channel of payment via Samsung Pay. So feel secure to pay with Credit/Debit card. Just look at this photo which shows how Iris Scanner works.
Two Edge capable of doing more
In short– Apps edge, Contact People edge, Tasks edge, Quick panel, Clipboard edge, Device Maintenance, Weather, Calendar, Smart select, Reminder, Edge Lighting.
A Quick Glance at Stunning Devices
[wpsm_comparison_table id="53″ class="hover-col1 center-table-align"]
Since the Company also launches GEAR 360 and GEAR VR along with Samsung S8 and S8+. With these phone, GEAR 360 help you to go for the live stream with the beautiful moment on 360 Degree. GEAR VR takes you to the new world of virtuality which load with full of fun and new experience.
We hope You found Samsung S8 and S8+ post interesting & useful, either Yes or No, do share your thoughts in the comment section as we love your comment. We love looking up new avenues of inspiration from you.
Thanks for reading. We are waiting to see you again here.
Hand Picked Relevant Topic