Oppo Find X with Pros and Cons: 12 Solid Reasons to buy, 6 Reasons to not buy
Great Design
Powerful Processor
Lots of RAM
Good Selfie Cameras
VOOC Fast Charging
Oppo Find X Pros and Cons- Solid Reasons to Change Your Mind
Oppo has become a strong player in the global smartphone market and is the primary option for many users who want a good selfie camera phone. The Company has been delivering decent devices with amazing cameras and that is why Indians love their smartphones. Oppo first restricted its device lineup to the mid-range budget but now with its newest launch the Find X it has tried its hand at the Flagship segment. Read our detailed assessment of the Oppo Find X's pros and cons to understand more about this latest smartphone.
Find X is going to go up against long-running champions like the iPhone 8, Samsung Galaxy S9+, Huawei P20 Pro, Google Pixel 2 XL etc. Oppo takes the beating in some features but it also comes back stronger in others as it has a few neat tricks up its sleeves that will give the competition a run for their money. Read till the end for our final verdict on the Find X.
Here are the Oppo Find X Pros and Cons-
Spec Highlights
SPEC HIGHLIGHTS
6.42″ FHD+ Display with Corning Gorilla Glass 5
16 MP+20 MP Pop-Up Rear Camera and 25 MP Pop-Up Front Camera
Snapdragon 845 SoC and Adreno 630
8 GB RAM and 128/256 GB Storage
3730 mAh Battery
back to menu ↑
Oppo Find X- Pros
PROS
Here are the pros of the Oppo Find X-
The Find X features a dual camera setup which slides out only when needed. The 16+20 MP Pop Up Cameras are a delight to use and you will be impressed just by the Sliding Motion. The cameras have a great Dynamic Range and the main 16 MP shooter capture great amounts of details.
There is OIS in the 16 MP main sensor and it can record videos at 2160p@30fps. Videos turn out great thanks to the OIS in the main sensor.
The front 25 MP Shooter is also a great treat. The images captured are very detailed and color accurate. There is also a portrait mode that uses software integrations to blur the background and it has decent results most of the time.
The design of the Find X is a class apart. Oppo has redefined the design ideas and crafted the Find X to incorporate more screen space in a smaller device. The curved edges are very beautiful and overall the Find X is nothing less than a design marvel.
Oppo Find X features the best Screen-to-Body ratio currently with almost all of the screen covering the body. This allows for more screen space on a relatively smaller device.
The 6.42″ FHD+ is excellent. The colors are so vibrant and punchy and the details are very accurate. We don't get to see such a great display very often these days but the Find X is a treat for the eyes.
The AMOLED panel is also protected by the Corning Gorilla Glass 5 which is a must have these days to protect screens while they are inside pockets with keys and cards.
Though the benchmark results put the Find X behind the OnePlus 6 in processor core tests, it still does not feel slow. Daily tasks or heavy editing and gaming, the Find X can handle it all very easily. The phone does not feel slow at all even during long playing hours.
There is 8GB of RAM present in the Find X which is more than enough for heavy multitasking. Information is accessed quickly and web browsing is very smooth.
The 3730 mAh battery will last over a day on moderate usage and you can squeeze out more if you are a light user. On heavy usage, you might need to charge it once throughout the day so you should keep a power bank handy. Here are some recommendations- Best Power Bank Under Rs 1500 in India.
The Find X supports VOOC standard fast charging which charges up the phone fairly quickly. There is finally a USB-C port on an Oppo device which is a welcome addition.
The face unlock feature is very responsive and quick and you will not even notice when the camera bump registered your face and unlocked the device.
back to menu ↑
Oppo Find X- Cons
CONS
Here are the cons of the Oppo Find X-
The Oppo Find X is competing with flagships but it lacks any kind of IP rating. This would have been a very important feature as the phone features complex moving parts which due to the lack of any waterproofing will be unusable during harsh weather. If you want to know more about IP rating read this article- IP Rating in-Depth Explanation.
The camera is slow to load, even though the transition is swift the camera UI does not kick in for 3-4 seconds after launch which makes it unideal for quick shots. The camera also tends to gather a lot of dust and lint while in the pocket so you will have to clean it a lot.
There is no fingerprint sensor on the Find X, so you are stuck with the Face ID security. This not necessarily bad but the issue is that to unlock the device the camera has to pop-up everytime making the life of the moving parts a questionable claim.
The UI is very heavy and labelled. The ColourOS 5.1 is a heavily modified Android Oreo 8.1 Skin and has a lot of bloatware. You won't find the phone slowing down because of this due to the 845 SoC which is very powerful but it will become an issue over time.
There is no storage expansion option as the phone has a dual SIM tray that does not hold an SD card. This won't be a big problem as the phones come with ample storage but it still is a good decision to add one so that users have an option of future expandability.
The Find X also suffers from poor RAM management. This is a recurring issue in Oppo phones but it does not hinder performance in the Find X due to a large amount of RAM. But still, Oppo should fix this issue with updates.
So this was our take on the advantages and disadvantages of the latest Oppo Find X, read further for our final words on whether or not you should buy this smartphone.
back to menu ↑
Final Thoughts on Oppo Find X
The Oppo Find X is a design marvel and truly deserves the spotlight for its cutting-edge innovation. It does not only stop at that but also gives the top of the line specs too. But it fails to hit a few marks that are quite important if you consider a flagship device. But overall the Find X does not disappoint, so you should definitely go for it if you are a design lover and power user as this phone will satisfy both those needs. If you need a more durable option then you should not consider the Find X as the pop-up feature is still new and not too reliable.
back to menu ↑
Like the Oppo Find X? Buy now!
June 1, 2020 1:22 pm
Amazon.in
Last update was on: June 1, 2020 1:22 pm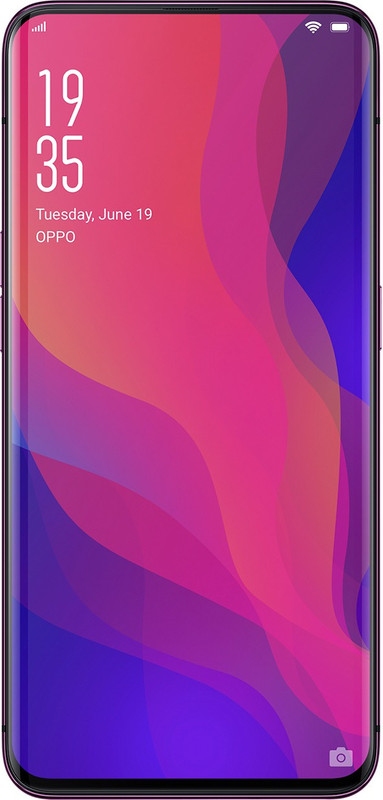 No Cost EMI on Bajaj Finserv EMI Card
10% Instant Discount on SBI Credit Cards
Extra 5% off* with Axis Bank Buzz Credit Card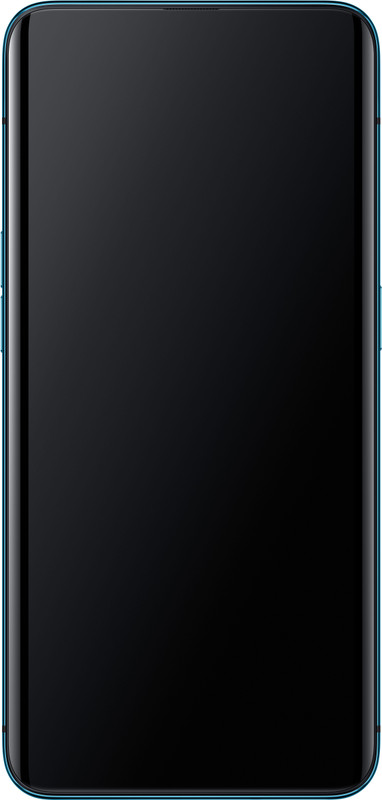 No Cost EMI on Bajaj Finserv EMI Card
10% Instant Discount on SBI Credit Cards
Extra 5% off* with Axis Bank Buzz Credit Card
Last update was on: June 1, 2020 1:22 pm
back to menu ↑
Oppo Find X: Expert Score and User Ratings
Oppo Find X- The Design Marvel
PROS
Great Design
Powerful Processor
Lots of RAM
Good Selfie Cameras
VOOC Fast Charging
CONS
No SD-Card Slot
No Waterproofing
RAM management issues
No Fingerprint Sensor
back to menu ↑
Oppo Find X [Best Price/Lowest Price Alert]
Create Your Free Price Drop Alert!
We hope you like our post "Oppo Find X Pros and Cons" and for any doubt feel free to ask via comment.
Hand Picked Article: