Nokia is Planning to launch 4 More New Smartphone till End of Year 2017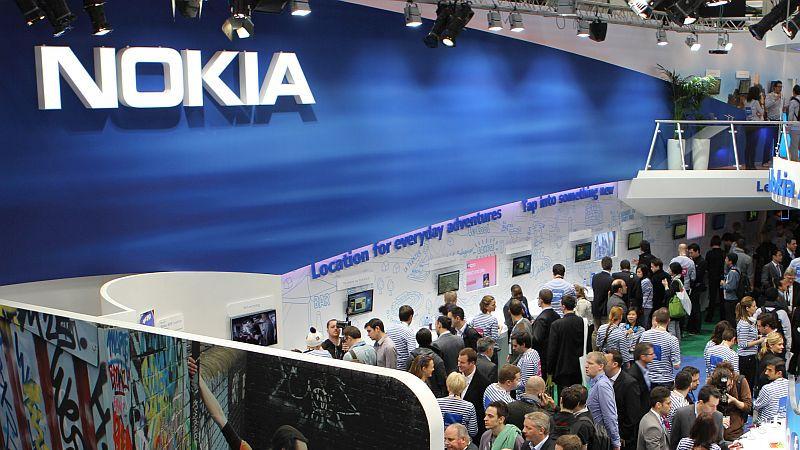 With the starting of the year 2017, Nokia made come back with four mobiles and among those three were smartphone i.e., Nokia 3, Nokia 5, Nokia 6 and Nokia 3310 (simple handset). At MWC 2017, HMD Global has declared these smartphones in front of the World.
Today, even people are started booking these smartphones but still, some people will be definitely expecting that in later launch might Nokia could bring smartphone with more feature at a reasonable price. We were also in search of same & now we have a Great news for those people. We get to know that Nokia is planning to bring 4 more smartphones covering pocket for everyone & these smartphones will cover the segment from entry level to the flagship level devices.
We are Happy to tell you the name of those smartphone and those are Nokia 2, Nokia 7, Nokia 8, & Nokia 9. We will go for the specification of Nokia 2, Nokia 7, Nokia 8, & Nokia 9 but before that let us told you that among these smartphone one comes at flagship level & other one is at entry level while two other covers mid-range. Nokia 2 is the entry level smartphone while Nokia 9 is a flagship device. Talking about Nokia 7 & Nokia 8 then these will cover mid-range segment. Now, Let's move to the specification of these devices that we know-
Specification of Nokia 2, Nokia 7, Nokia 8 & Nokia 9
As far as we know, the Nokia 2 smartphone will be an entry-level smartphone which will be powered by Snapdragon 212 processor or the MediaTek processors or both. If Nokia 2 has both processors then price and performance will definitely vary. So the smartphone will be sold in two separate variants and depending upon the region, you may either get both the option or anyone among them.
Since Nokia 2 will be an entry level smartphone and it supposed to be a tough competitor for Redmi 4A and Moto C Plus.
Nokia 7 smartphone will be powered by Snapdragon 630 SoC, whereas the Nokia 8, will be powered by a comparatively powerful Snapdragon 660 SoC. The Nokia 7 will carry a single rear-facing sensor for the camera, whereas the Nokia 8 suppose to carry a Dual sensor camera setup at the back.
Earlier, a Nokia smartphone running Qualcomm Snapdragon 660 SoC was spotted on Antutu benchmark as well. It could be definitely Nokia 8. The listing reveals that it would come with a 2k display along with 6GB of RAM and 64GB of internal storage. However it is not confirmed that it is Nokia 8, but yet the chances are really high.
Just look at the photo attached below, shows two of the Nokia device. The device on the right side is more expected to be Nokia 8 while there is no clear idea about another device.
With all these information, we can say that Samsung On Max, Redmi Note 4, Moto G5 Plus, Honor 6x and other mid ranged devices will be their competitor.
Just look at the photo attached below, shows the working of a camera of one of the upcoming Nokia device. You could see that it identify the people and thus show them as the person.
When it comes to the Nokia 9, the source says that this will be a flagship device and it will be powered by Snapdragon 835 SoC. It will have a 5.3-inch quad-HD display and will also support 13MP dual rear-facing cameras. However there is no information regarding the exact launch date of these devices, but we can expect that these smartphones could be launched in between or before the end of this year.
Before coming to the market, Nokia must be thinking of its competitor (Samsung S8 & S8+, One Plus 5, Asus Zenfone AR, LG G6, & Sony Xperia XZ Premium) for Nokia 9. Because in this flagship category the level of the competition is high & more will be launched till the end of the year with the great features & innovations.
So Let's wait and watch what is going to happen! And keep in touch by subscribing to us and know more about Nokia Device.
Still, any Doubt so feel free to ask via comment because we are here for you only.
Tips and Tricks of the day
How to Make GIFs from Youtube video?
First, Open a browser that you have in your system and then visit YouTube.com
Now, copy the video URL of which you want to make a GIF. Your video URL in mobile will be like this https://m.youtube.com/watch?v=QZN….. whereas in Laptop or desktop it will be https://www.youtube.com/watch?v=QZN….
So you need to edit the URL by typing gif word before youtube word. For example – https://m.gifyoutube.com/watch… or https://www.gifyoutube.com/watch…. and then hit enter.
A new Window will be open. Now, there you will need to select the desired segment you want to make GIF for that select the starting time and the ending time till where you want to make the GIF. Then select "Trim Clip" option.
After doing so click "Create GIF" option shown above.
Click on "No thanks" if they ask for Money to remove Watermark and fill other blanks if you want and then select Next option.
Finally, click on the option "Download GIF" and downloading will appear after signing up.
Hand Picked Relevant Topics