Top 5 Best Gaming Laptops under 40000 Rs in India- [Expert Pick]
Laptops are great for mobile productivity or on-the-go usage. Their portability makes them a great travel buddy and a must have for any trip. Laptops serve a lot of purpose for the students too, who live in hostels and their laptops are their entertainment world. Gaming on a laptop might not be as immersive as on Desktop PCs but it still is a student favorite. This list is meant to help you chose the best gaming laptop under 40000 Rs in India.
There are many options right now in the market for a budget of 40000 Rs. You can walk away with some very decent laptops, but not all of these are good for gaming. Gaming needs a good integrated GPU or a better dedicated GPU and ample of RAM and a speedy processor. All these things mix up to form the perfect gaming machine. The price range of 40000 Rs for gaming laptops means you will not be able to play at high settings but you will still be able to run all modern games. So, read this article till the end to find out the answer to your doubts as in which is the best laptop under 40000 Rs with a graphics card.
How did we prepare this list of Top 5 best gaming laptops under 40000 in India?
The criteria for selection was very simple, a decent budget-oriented laptop that can fulfill student needs as well as gaming at medium to low settings. High Graphics settings will also work out in some older games but you should expect low to medium settings in all modern games in this budget. We also filtered out the best battery life amongst the gaming laptop entries we shortlisted. So, We have tried and tested every aspect so you don't have to worry. We pride ourselves on our Best Pick lists because of the amazing response from our readers, as you can see from this comment left by one of our readers-
Here are the Top 5 Best Gaming Laptops under 40000 Rs in India
Lenovo IP 320-15IKB
UNIQUENESS/FACTS
The charger of the Lenovo Ideapad 320 has integrated the hefty power brick module into the plug itself so that the wires are not tensed due to the weight. This is a good security option not seen in many gaming laptops under 40000 with i5 processor.
HIGHLIGHTS
i5 7200U Processor and 940MX GPU
15.6″ HD Display
8 GB RAM and 1 TB Storage HDD
45 Wh Battery
The Lenovo Ideapad 320 is an impressive machine that delivers solid performance, but this snappy and swift laptop leaves out on some very important points. Read our complete pros and cons of this laptop to understand more.
PROS
The i5 7200U processor is great for multitasking and rendering. This 7th Gen processor still packs a punch and paired with the rest of the specs of the IP320 this processor shines.
The Ideapad 320 has a 45Wh battery cell and that paired with the HD screen provides a longer battery life. The display is not too bright which also eases the battery so it easily lasts over 5 hours.
The 940MX GPU is the best you can get in this price range. It is no powerhouse but it can handle almost any modern game with varying settings so your gaming needs will be satisfied.
The Keyboard is full sized and is more tactile and responsive than previous models. While gaming you will not need to connect an external keyboard as the laptop keyboard is apt for that job.
CONS
The display quality is not good given the price the resolution is locked at 1366×768 which is not that sharp. The Display is also dimmer than previous iterations, which is a setback, as it takes away from the gaming experience.
The build quality is not that great and due to the presence of the 180-degree hinge, it is even more squeaky. Lenovo could have gone with a better build mechanics and we hope the next generation is an improvement.
This gaming laptop with i5 processor is available at around 40000 on top eco-commerce sites.
Last update was on: April 20, 2019 3:52 pm
back to menu ↑
Acer Aspire 3 A315-41
UNIQUENESS/FACTS
The Acer Aspire features a fingerprint sensor which not seldom seen in gaming laptops under 40000 Rs in India, and Acer has done a great job in adding it.
HIGHLIGHTS
Ryzen 5 Mobile 2500U and Vega 8 GPU
15.6″ FHD Display
8 GB RAM and 1 TB Storage HDD
48 Wh Battery
The Acer Aspire 3 is a great entry in our list of Gaming laptops under 40000 Rs due to the fact that it sports a Ryzen Mobile processor. This very capable processor does come at a cost though, so read our pros and cons to find out.
PROS
The Ryzen 5 Quad-Core 8-Thread CPU beats entry level to mid-level Intel CPUs in multi-threaded tasks. Multitasking overall is better thanks to the Ryzen 5 2500U.
The Vega 8 iGPU onboard the Ryzen CPU is certainly decent for gaming and even better than Intel's Integrated GPUs. It delivers better frames in all tests and games which is very important for a gaming PC.
The design and build quality of the Acer Aspire 3 is decent given its price. The design is very aesthetic and gives off a gaming look.
The Aspire 3 Keyboard is a beauty in performance. The keys are widely placed and each stroke is registered separately. This is a very important point as crammed up keys don't offer much of anything.
CONS
The display on the Acer Aspire 3 is a disappointment as it does not provide good viewing angles and is not bright. The color reproduction is also a bit off which hinders the overall viewing experience.
The battery is not that impressive due to the taxing CPU and FHD display. This drains the power a lot faster and under loads, this can happen quite swiftly.
This gaming laptop with dedicated graphic card is available at around 40000 on top eco-commerce sites.
Last update was on: April 20, 2019 3:52 pm
back to menu ↑
Asus VivoBook X507UB
UNIQUENESS/FACTS
The Asus VivoBook weighs only 1.68 Kgs which is very impressive considering the hardware. This makes it one of the lightest laptops amongst the best laptops under 40000 for gaming.
HIGHLIGHTS
Intel Core i3 6006U Processor and MX110 GPU
15.6″ FHD Display
8 GB RAM and 1 TB Storage HDD
33 Wh Battery
The Asus VivoBook X507UB is an impressive device for its price but it misses out on quite a lot. Read further for a detailed analysis of its pros and cons.
PROS
The Display on the X507UB is very impressive and delivers a solid viewing experience and ample viewing angles. There is no overly bright image and the display panel is not too reflective to cause irritation.
The MX110 GPU is not too good but it is enough for lower end gaming and less demanding ESport Titles. This GPU is a great budget addition to a laptop and can handle older games with ease.
The audio output of the Asus X507UB is also very good, it is placed on the bottom but still feels like its blasting and loud. So props to Asus for great audio drivers.
The integrated GPU is on the i3 60006U is enough to handle daily tasks and the processor itself is very capable in its own segment. The i3 is a great budget driver and you will not have many complaints.
CONS
The battery life is very poor and the laptop manages to squeeze through about 3 hours. This is essentially unfit for gaming if there is no wall adapter near you.
The Keyboard has a full-size layout but smaller keys make it difficult to write comfortably. The numeric keys are especially smaller and cause a hindrance.
This budget gaming laptop is available at around 40000 on top eco-commerce sites.
Rs. 32,790 Rs. 38,990
in stock
Last update was on: April 20, 2019 3:52 pm
back to menu ↑
HP 15 BS145TU
UNIQUENESS/FACTS
The HP 15 BS145TU has the longest battery life in our list of best laptops under 40000 with a graphics card. This makes it a worthy entry in our list.
HIGHLIGHTS
i5 8250U Processor and Intel Hd 620 GPU
15.6″ FHD Display
8 GB RAM and 1 TB Storage HDD
41 W 4 Cell Battery
The HP 15 misses out on a dedicated GPU but makes up for it in terms of battery life and overall performance. Read our full pros and cons of the HP 15 BS145TU.
PROS
The HP BS145TU has a 4 Cell 41 W battery that lasts for over 10 hours on mixed usage. This is extremely impressive and can be very helpful during long playing hours.
The HD620 is not a top-tier Integrated GPU but it delivers blazing fast day to day performance and decent low setting gaming experience.
The Display quality is decent and acceptably good. The FHD panel is mildly reflective but still, there are no issues in the viewing experience.
The HP BS145TU is very light considering the hardware and battery. The 1.86 Kg heft is not felt at all and is very suitable for commuters and travellers.
CONS
The HD620 is limited to a low spectrum of games that means it is not worth much as a modern gaming machine. Though it can handle gaming at some level it is not a suitable choice for higher-end titles.
The I/O options are very limited and like other brands, it does not have a Type-C port and extra 3.1 ports. Additional ports are always welcomed and should be added as a priority by brands.
This laptop is available at around 40000 on top eco-commerce sites.
Last update was on: April 20, 2019 3:52 pm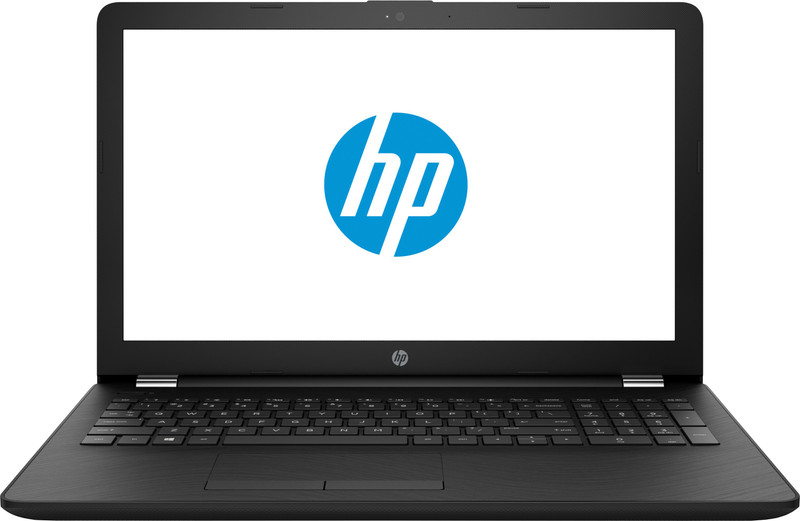 Rs. 41,990 Rs. 43,452
out of stock
Last update was on: April 20, 2019 3:52 pm
back to menu ↑
Dell Inspiron 15 3567
UNIQUENESS/FACTS
The Inspiron 3567 features a 2 TB HDD which is the highest we have seen so far in our list of top 5 best gaming laptops under 40000 Rs in India.
HIGHLIGHTS
i3 6006U Processor and HD520 GPU
15.6″ FHD Display
8 GB RAM and 2 TB Storage HDD
40 Wh battery
The Dell Inspiron 3567 is a great laptop but not so strong at gaming. The storage is larger which is good and the display is decent. Read our pros and cons of it to know more.
PROS
The 2 TB Storage is great as this can make the laptop a storage and backup place for all your data and this larger storage drive is helpful during boot load division too.
The battery is decent and will last over 5 hours on a single charge. The mechanism is similar to the HP 15 but the wattage is a little low that's why it won't last as long the HP 15 but still, 5+ Hours is impressive in its own.
The Display is also decent and offers great viewing angles. The panel is an anti-glare one so you will have some ease while viewing it under the sun.
The keyboard is very spaced out and full sized. The keystrokes are felt and are very responsive with a good feedback. The arrow cursors are a bit small but that's acceptable.
CONS
The HD520 GPU is the least performing GPU of all in our list. The 3567 made it to the list due to its higher storage and decent battery life. In itself, the gaming performance is not adequate for modern games.
The body is very heavy at 2.5 Kg and even then the build quality is average. The flap is flexible and swivels a lot. The material feels cheap and fragile. Dell should have worked on this since the first entries came in but they ignored it.
This budget student laptop is available at around 40000 on top eco-commerce sites.
Rs. 33,849 Rs. 42,228
out of stock
Last update was on: April 20, 2019 3:52 pm
So this was our list of Top 5 Best Gaming Laptops Under 40000 in India.
How much do you like the post " Best Gaming Laptops to buy below Rs 40000 2018"?
We hope You would find our post helpful, either Yes or No, share your thought in the comment box as we love your comment. Also, be in touch to firstly know about our next upcoming post-
Also, If we have missed a favorite resource of yours, please add it below in the comments. We love looking up new avenues of inspiration from you.
And Don't forget to share the topic 'Top 5 best gaming laptops under 40000 in India′ on social networking site because this might be helpful to other.
Other Handpicked Articles